Some 60 years ago, MIT meteorology professor Edward Lorenz was running a program to simulate weather patterns. He noticed something very unusual – a tiny change to one variable drastically transformed results.
That idea became known as the "Butterfly Effect" after Lorenz suggested that a butterfly's wings on one side of the world could cause a tornado on the other side.
This year, we are reminded how this effect applies to us in our work here at MLC. We're sharing a few stories of how the dedication of our volunteers, the generosity of our donors, and the commitment of our staff have effected change here in our community. Your ongoing support has changed the lives of the learners, and that change grows as these learners "fly" into the community, empowered to make changes of their own.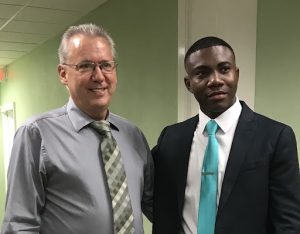 Literacy comes in many forms – including Financial Literacy.
"When I had to choose about buying my car on credit, I used the budget that I had within reach. It was very difficult because there are many other expenses that must be covered. I was so grateful that Manatee Literacy Council was there to help me with a budget.
Thanks to the guidance I received from them, I manage my budget better. Therefore I was able to make better decisions when getting my car, and apartment, and also managing my income. Now I feel more independent. I especially appreciate the help from my former tutor, Roger, for his patience and dedication.
Dehibi (David)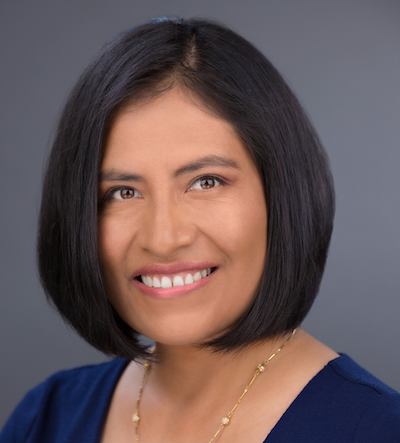 Lisbeth came to the United States in 2011 from Peru, where she was a math teacher.
"As a immigrant parent, we don't know about the available resources in the community or the opportunities and rights that we have about our education. I'm really grateful with Manatee Literacy Council, this organization and the service that they provide allowed me to gain confidence with my English skills. The individualized support that I received from my English teacher gave me the opportunity to work in topics related to my interests and needs. Afterwards, the doors for new opportunities were open to me, and I was able to find my dream job with a non-profit organization "UnidosNow". UnidosNow's mission is align with my passion for education, and with this organization and I'm able to provide support to low-income first generation Latino students to get access to a higher education in this country, and help their families to develop life skillsand get access to resources in the community like MLC."
Paths Crossed,
Lives Changed.
Meet Lizzy!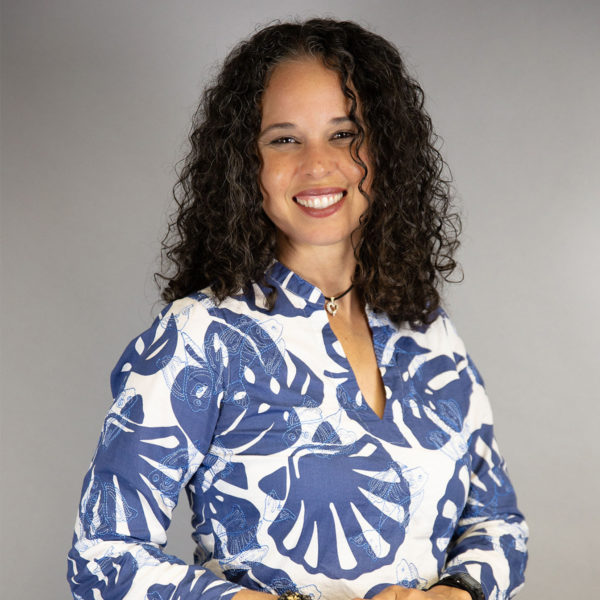 Elizabeth Sierra
Parenting Educator
Parenting Matters
When Elizabeth "Lizzy" Sierra moved to Florida from Puerto Rico, she felt overwhelmed. Luckily she connected with a local non-profit, Parenting Matters, which helped her navigate a new life in the U.S. as the mother of a young child. Within a year, Parenting Matters contracted with her to teach parenting classes in Spanish. Lizzy's B.S. in psychology and her own parental wisdom and effervescent personality made her a perfect candidate for a full-time position, but her boss gave her a challenge: Could Lizzy teach in Spanish AND English? This was outside her comfort zone, and she knew she needed help to reach this new goal.
Lizzy reached out to Manatee Literacy and was matched with a tutor who was able to focus on just what she needed. Together they worked every week on the curriculum that Lizzy would be using in her new job. They focused on vocabulary and workplace literacy skills to help her achieve this goal.
For the last 13 years, Lizzy has been a Parent Educator who works to help address the needs of local families. She coaches parents in appropriate parenting skills, lends support, and helps them access resources to ensure safe and healthy homes.
Lizzy came to the MLC to learn how to speak, read, and write English. For the last 13 years, she has used those skills to empower countless families in our community.
Thank you for being the catalyst for that change!
This year alone, we have…
While one-on-one tutoring is still at the heart of our mission, we are finding new ways to provide services in our community. We continue to provide Workplace Literacy classes and virtual "Confident Conversation" classes; match tutors and learners; conduct a virtual Book Club; provide digital literacy support, and hold a monthly virtual Tutor Tea.
Expanded existing programs

Added more Workplace Literacy classes

Developed a Family Literacy program for local schools

Welcomed over 130 new learners

Trained over 40 new tutors

Created partnerships with area organizations

Added a third staff member -Welcome, Marcela!
$30 pays for 2 months of resources for one learner.
$50 supports one month of Conversation class.
$100 pays for 1 month of phone & internet access.
$350 pays for one month of our rent.
$600 pays for a year's worth of office supplies.
$1,000 pays for our printer lease for one year!
We are so grateful for the support of our donors and foundations that support our work to improve literacy levels throughout our community. Please consider helping us stay on track with a personally meaningful donation. A special thanks to our monthly givers, the Literacy Legends, who ensure that our services can continue without disruption.
Four Easy Ways to Give!
Double your donation!  The Flanzer Trust will generously match your donation between $5 and $500. Please visit https://donate.flanzertrust.org/donations/manatee-literacy-council/ to make your donation.
Donate through our website here: https://manatee-literacy.org/donate/
Mail your check, payable to Manatee Literacy Council, to 3501 Cortez Road West, Suite 6, Bradenton, FL 34210
Call Michelle at MLC to see how you can join our "Tree of Literacy Legends" – monthly sustaining members of $10 or more!  (941) 746-8197.