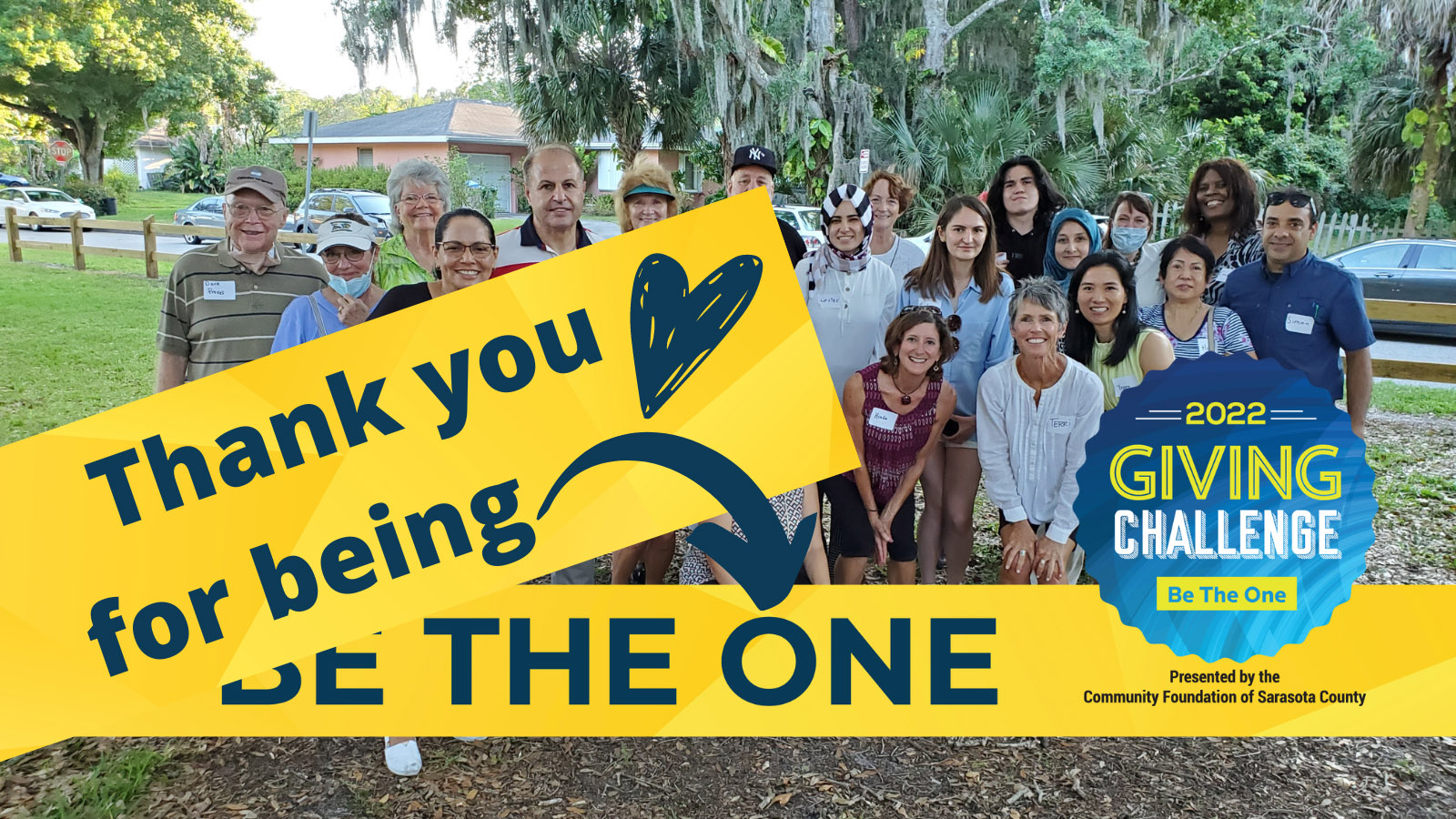 Our Giving Challenge Story – 2020
2020…the year everyone remembers!  COVID took over the world, everything went virtual, and Manatee Literacy Council's (MLC) executive director had to resign due to illness.  Not a good start to the year.
But along came the 2020 Giving Challenge and things took a turn for the better.
Our volunteers, donors, friends, and families stepped up to "Be the One" in providing much-needed funds.  We experienced a 60% increase in funds from previous Giving Challenges.  Much of this was due to the generous support of the Community Foundation of Sarasota and The Patterson Foundation.  With their generosity, we were able to make great strides in accomplishing our mission to empower Manatee County residents to independence through literacy.
How did these funds help our mission?
With the onset of COVID, MLC had to totally rethink our way of reaching our learners and volunteers.
By taking our Confident Conversation class from in-person to virtual, and by adding more Zoom licenses, we increased our class from one to five classes, with an average of 10-12 learners per class.  This has more than quadrupled the number of learners being served on different days at different times.

We have one of our learners teaching other learners how to use Zoom.  A learner teaching learners!  Very cool!!

We expanded our virtual Workplace Literacy classes with Goodwill and added a new Jobs Plus Language (JPL) course that enables employees with low English skills to become customer-facing employees.

Developed a specially designed curriculum to train new tutors virtually while, hopefully, returning to one-on-one tutoring.  We no longer rely on outside sources for training.

Established new ways to connect with learners, and to connect learners with other resources they may need.

Added more ways to keep our volunteers connected to the agency, and the community, at a time when they also felt isolated.  Virtual monthly Tutor Teas are encouraging and supportive.

Hired an extraordinary Executive Director who has developed new revenue sources and added a new perspective to our mission.

Formed an alliance with other local literacy agencies to strengthen language skills throughout the Suncoast…the Suncoast Adult Literacy Alliance (SALA)

Created a new website that is more inclusive for learners.
When one of our learners can speak with their child's teacher, go to a doctor, pursue an education, get a promotion at work, or become a U.S. citizen, these are the milestones that put smiles on our faces.  These are the goals that we want to help them reach.
Everyone needs to realize that they can "Be the One" to support us and other agencies throughout our community.  Everyone can be a philanthropist with even a small donation to a cause.  We, again, ask for your support during the upcoming 2022 Giving Challenge April 26-27 Noon-Noon (EDT).
"Be the One" to give a hand up to someone in need.  A hand-up means a lot to a person but also to the community they live in.  A better person equals a better community equals a better World.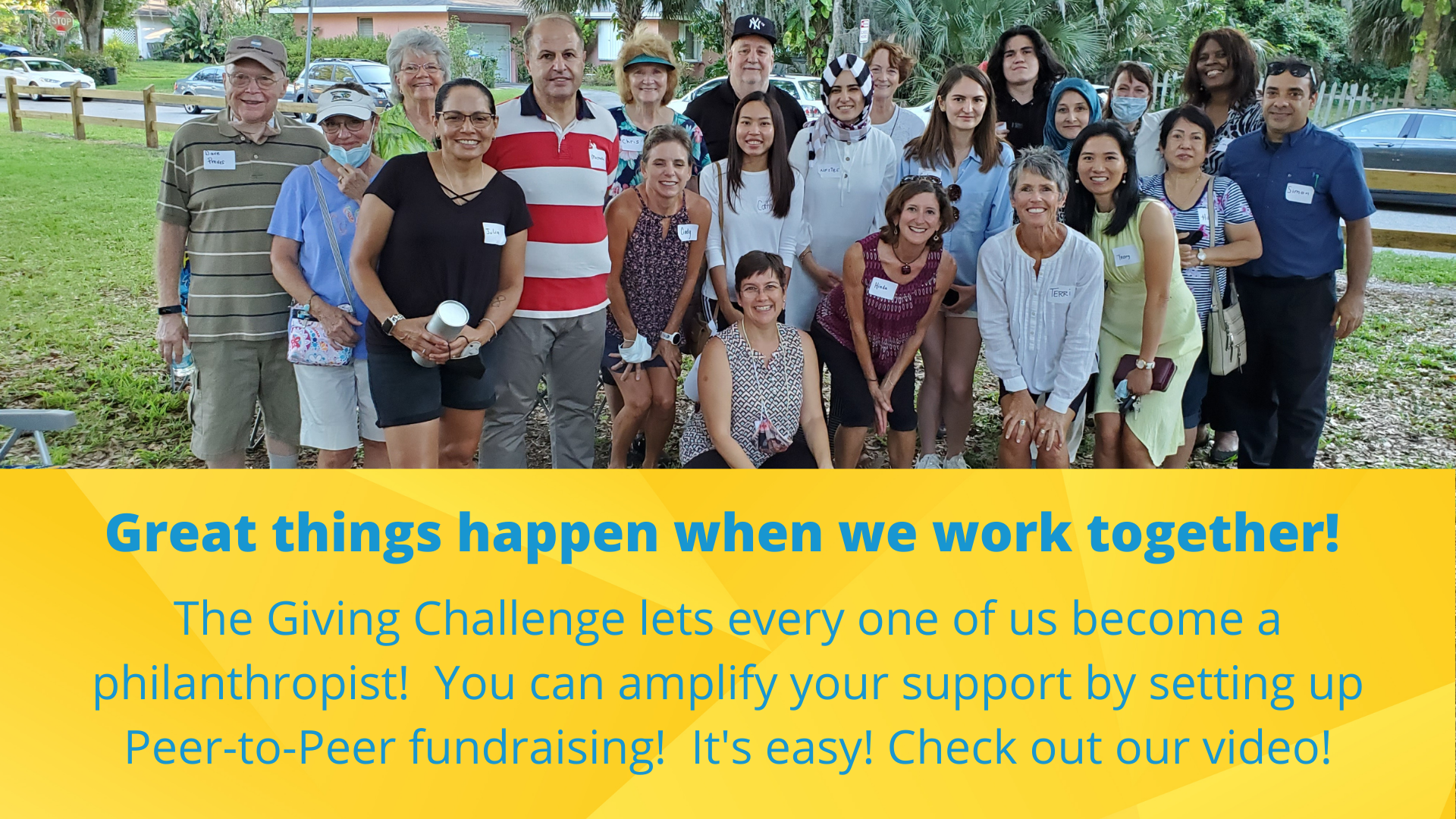 ​By getting involved in Peer-to-Peer fundraising, you are magnifying your own generosity!  We recognize that there are many worthy organizations that you could choose to support, so we are incredibly grateful for the time and effort you are taking to help us fulfill our mission of empowering adults to independence through literacy.  
Please follow these instructions to set up your own fundraising page for Manatee Literacy Council.  We are also attaching a link to a video to help you set up your personal fundraising page.  You can use your personal page to set up your own fundraising goal and promote it to your friends and family.  Some people share it on their social media platforms, some send it out in an email, some make a video!  Get creative!
Click on the "Search for Participating Organizations".

Enter Manatee Literacy under "Find an Organization and hit enter.

Now click "View Profile" next to Manatee Literacy

On our page, click on the "Fundraise" page under the picture

Enter your information in the form on the screen and hit "Submit".

You now have your own fundraising page!  

You can manage your profile by clicking on the button on the top right.

Now you can:

Tell your personal story about Manatee Literacy Council!

Upload a picture or a video!

Reach out to friends and family!

Share on your social media pages!

Thank the donors for your campaign!
Remember – the 2020 Giving Challenge starts on April 26 until April 27- Noon to Noon.
  Donations between $25 and $100 will be matched by The Patterson Foundation during the 2022 Giving Challenge!