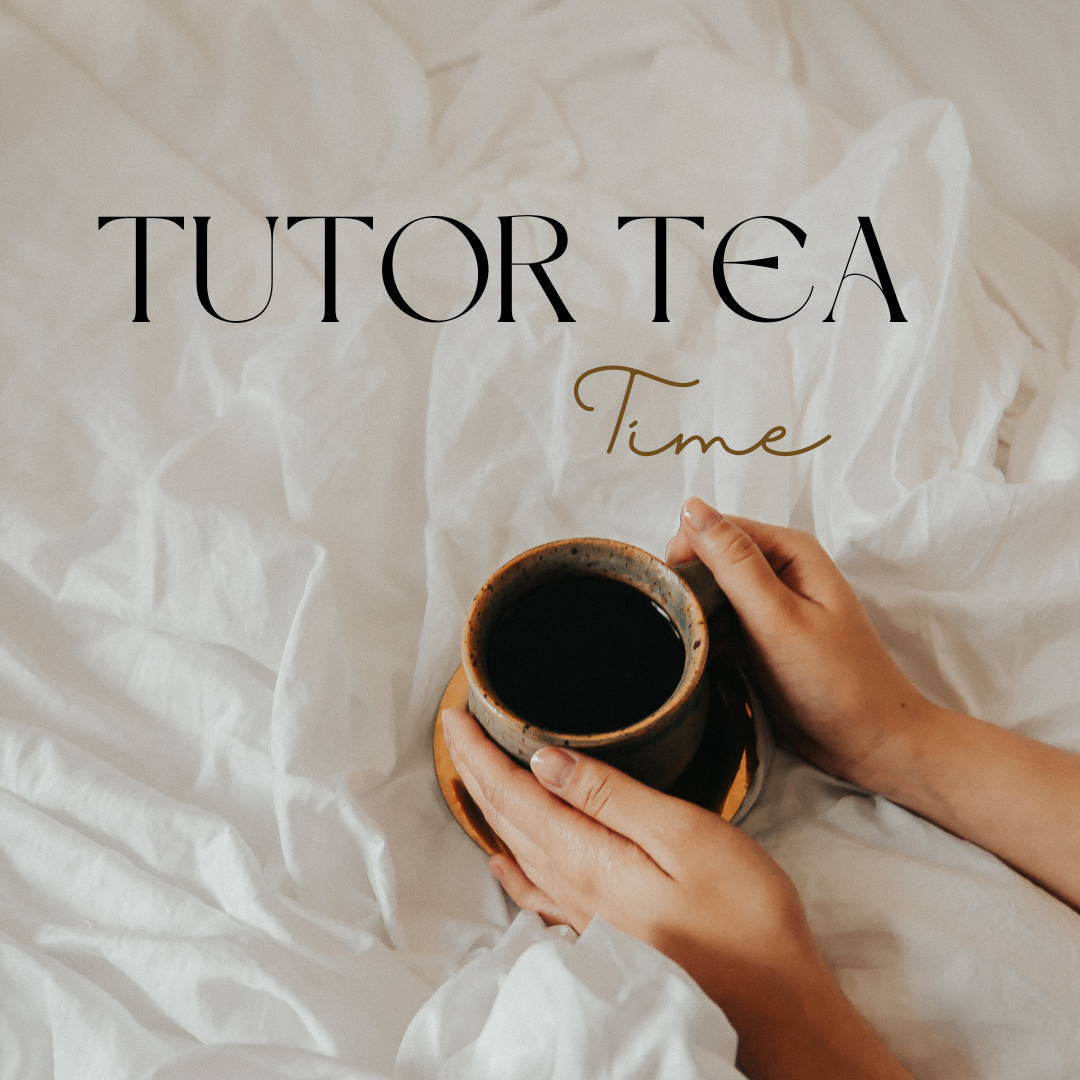 The May Tutor Tea was well attended, including by new tutors Elaine Walsh and Yvette Francino. Welcome, Elaine and Yvette! In our introductions, tutors shared a moment from the last month that moved them. Touching stories galore.
 Board of Directors president and tutor Mayu Fielding conducted a poll that allowed tutors to indicate areas — lesson planning, making classes more fun, connecting learners with community resources, and more — they'd like more training in. We'll offer short presentations on these topics in future Tutor Teas. We want to help our tutors develop their skills and confidence and have a great time as volunteers.
 Executive Director Michelle Desveaux McLean reported on the results of April's Giving Challenge fundraising effort, and next month we'll share the amazing videos of our learners that won prizes from the Gulf Coast Community Foundation.
 Jim Parry helped to recap the hour-long workshop Mayu gave last week on teaching techniques for very beginning English learners.
 Terri Myers talked about the successful MLC Party in the Park last Sunday — the 2nd annual such party for tutors and learners that was attended by about 40 people who brought waaaay too much food! It was a chance to be in person after more than 2 years of classes on Zoom. There were language-based games and lots of socializing. The time flew!
 Terri reminded tutors that help is needed in the Confident Conversation classes held on Zoom, especially in the Friday and Saturday classes. Chris Kotchi noted that during summer when snowbird tutors are in transition and year-round resident tutors take vacations, we are always in need of additional tutors in these classes. No long-term commitment is required! Drop-in for the hour and help out. Call the MLC office at (941) 746-8197 for class times and how to log in to Zoom.
The next Tutor Tea is Monday, June 6, 2022. Host: Jeannine Abele.